GENESIS ESSENTIA MAKES APPEARANCE AT CANNES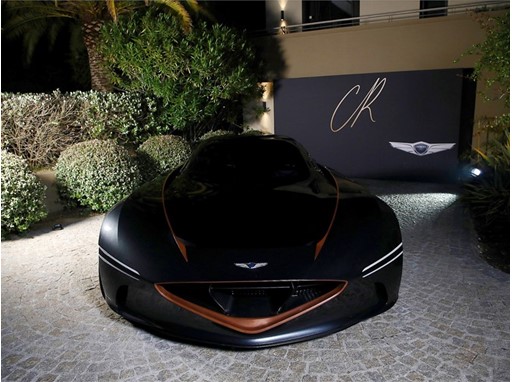 CANNES, France, May 18, 2018 — Today, Genesis introduced its all-electric, high-performance Essentia Concept at the CR Fashion Book Cannes Party held during the week of the 71st Cannes Film Festival. This marked the first public appearance of Essentia since its world premiere at the New York International Auto Show in March.
"We are extremely delighted to be a part of this celebration with CR Fashion Book and the members here at this special occasion," said Manfred Fitzgerald, Global Head of the Genesis Brand. "It's very exciting to introduce Essentia here in Cannes to a distinguished global group of guests, and showcase our vision of future mobility."
Among hundreds of celebrities and influencers present for the 12-day film festival, Essentia had a center-stage reception at this exclusive event.
"We are happy to partner with Genesis on our first CR Fashion Book Cannes Party" said, CR Fashion Book President Vladimir Restoin Roitfeld. "CR Fashion Book is honored to have Genesis' new Essentia present, which shares many of the same principles as CR in design, luxury and glamour."
Essentia is the Genesis brand's first battery-electric vehicle concept. It features a lightweight carbon-fiber monocoque, a multi-motor electric powertrain, and a custom-tailored interior. Essentia is the brand's initial design study for a true GT car, challenging status quo as the ultimate manifestation of Genesis design and engineering. As a thrilling sports car designed to counter the complexities of a modern lifestyle, Essentia offers serenity, clarity, and beauty.
CONTACTS
Genesis Media Center

Media Inquiries

South Korea