GENESIS ESSENTIA CONCEPT MAKES CONCOURS DEBUT AT CONCORSO D'ELEGANZA VILLA D'ESTE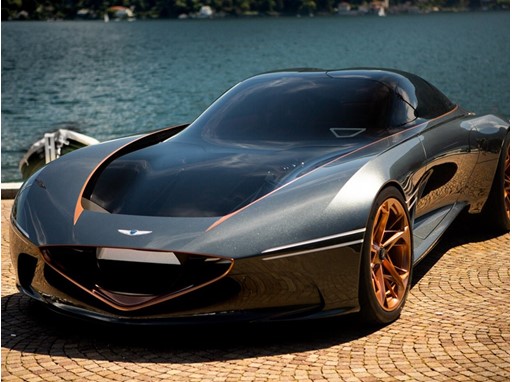 Como, Italy, May 25, 2018 – This weekend the Genesis Essentia Concept will make its Summer 2018 concours debut at the Concorso d'Eleganza Villa d'Este. The car will take part in the concours parade on Saturday, May 26th as well as the celebration at Villa Erba on Sunday, May 27th.
The all-electric, high-performance coupe will compete for the "Design Award for Concept Cars and Prototypes," a public referendum-based contest.
"With this project, we set-out to create an object of desire, passion and inspiration," said Manfred Fitzgerald, Global Head of the Genesis Brand. "That is why we were so proud to accept the invite to share the Essentia with the public during our first appearance at the Concorso d'Eleganza Villa d'Este."
The Essentia Concept, unveiled in March at the New York International Auto Show, elevates and reimagines Genesis' "Athletic Elegance" design paradigm, while providing a vision of future product performance and technology.
"The Genesis Essentia concept defines our vision for an electric GT (Gran Turismo) that integrates Athletic Elegance and Genesis DNA as defining parameters," said Executive Vice President Luc Donckerwolke, Head of Genesis Design. "In fact, its GT typology was inspired by some of the vintage cars it will be seen with this weekend."
Essentia is the brand's first battery electric vehicle and features a lightweight carbon-fiber monocoque, multi-motor electric powertrain and a custom-tailored interior. Essentia is also the brand's initial vision for a true GT car. With an estimated 0-to-60 time of 3.0 seconds, Essentia brings sports car-level performance to the realm of electric luxury coupes.
CONTACTS
Genesis Media Center

Media Inquiries

South Korea