GENESIS APPOINTS FAYEZ ABDUL RAHMAN AS VICE PRESIDENT OF GENESIS ARCHITECTURE DEVELOPMENT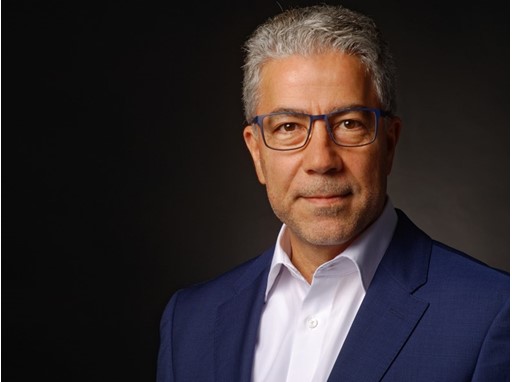 Rahman previously led platform development at BMW of the 7 Series, X models and high-performance M brand
New role focuses on Hyundai Motor's road map for future platform development
Rahman's appointment will elevate the Genesis brand's vehicle platform performance to compete with leading premium marques
October 31, 2017 – Genesis has appointed Fayez Abdul Rahman as Vice President of Genesis architecture development as it seeks to enrich its vehicle development resources to build world-class automobiles. The platform integration specialist will lead planning for vehicle specification and performance from the earliest stages of vehicle development.


Mr. Rahman, 58, previously led concept and platform architecture development for several model lines at BMW AG in Germany, including the 7 Series, X models and high-performance M brand vehicles. He will use his experience to lead new vehicle architecture development processes that will initially focus on enhancing performance and quality for the Genesis brand models.
The development function focuses on optimizing specifications, electronic systems and user experience (UX) from the early stages of vehicle platform design. The new vehicle architecture development processes will gradually be applied to other Hyundai Motor Group vehicles, enabling them to directly compete with Europe's leading premium car manufacturers.
"I am very excited to be a part of this dynamic organization and am impressed by the remarkable progress made by Hyundai Motor Group over the past decade. We want to develop a flexible and future-oriented vehicle architecture that is unique to Hyundai Motor Group, to secure competitiveness, especially in the areas of vehicle performance and quality," said Rahman, who joins Hyundai Motor Group on November 1st.
"Mr. Rahman is a world-class automotive engineering expert who has developed and led platform and architecture planning for a variety of performance and luxury models," added Albert Biermann, Executive Vice President of Hyundai Motor Group, who leads performance and high-performance vehicle development. "His experience and knowledge will help us accelerate the development of new Hyundai Motor Group models and play a crucial role in upgrading our technology to move further toward our goal of making the class leading vehicles."
Mr Rahman, a German national, joined BMW in 1986 as a CAD / CAS engineer. In 1991, he started developing vehicle concepts and in 1996 he led the concept planning and architecture development of BMW's flagship 7 Series sedan. Between 2001 until 2008, Rahman had in integral role in the development of X model concepts and product line architecture, including platform development and testing.
In 2008, Rahman was appointed BMW M Department Manager Total Vehicle Architecture and Integration, responsible for driving vehicle architecture for the entire performance brand's line-up, while leading BMW's Nürburgring test center. In 2015, Rahman assumed responsibility for M Equipment, M sport packages, M performance vehicles and BMW Individual for all BMW product lines and vehicles.
About Genesis
Genesis, the luxury automotive brand, strives to make a positive difference in the lives of discerning customers, thus becoming an important element of their lifestyle. As a design-focused brand, Genesis has introduced fascinating models that embody athletic elegance, starting from the brand's flagship model G90, mid-size luxury sedan G80 and its derivative G80 Sport. The G70 sedan made its world debut in September 2017, completing the brand's sedan lineup. Genesis will be opening dedicated brand stores in major cities in the near future. Experience more at
https://www.genesis.com
.
CONTACTS
Genesis Media Center

Media Inquiries

South Korea