17-DEC-2019

SHANGHAI, China
GENESIS APPOINTS MARKUS HENNE AS CEO OF GENESIS MOTOR CHINA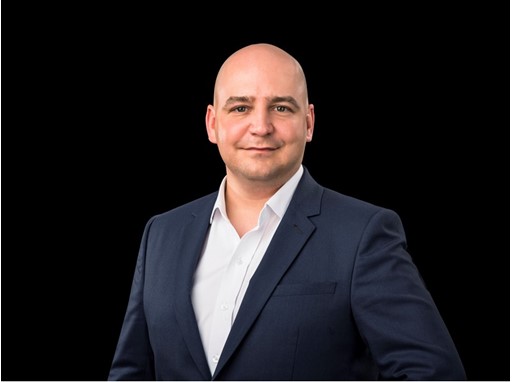 SHANGHAI, China, December 17, 2019
–
Genesis
has appointed Markus
Henne
as
Chief Executive Officer, Genesis Motor
China
.
M
r.
Henne
will be responsible for overseeing all Genes
is operations in China. He
star
ted
on December 1, 2019 and
reports
to William Lee,
Executive Vice President and Global Head of the Genesis Brand
.
Mr. Henne joins Genesis with extensive and varied experience in the luxury automotive industry, mainly focusing on the development of the Mercedes-Benz brand and the high-performance marque Mercedes-AMG. Prior to joining Genesis, he was the Vice-President of Sales & Marketing for Mercedes-Benz in Taiwan. Mr. Henne was instrumental in rejuvenating the brand and substantially increased market share by addressing new target groups. Before that, he was the Head of Mercedes-AMG Greater China, leading all functions including the setup of a new sales organization and business model in China. During his tenure the sales volume increased tremendously and the brand was recognized as a credible manufacturer of high performance vehicles in the region, generating a speedy growth of awareness and popularity.
"With rapid global growth in the luxury market, we will expand our business to China to achieve further development of the brand" said William Lee, Executive Vice President and Global Head of the Genesis Brand. "Mr. Henne's leadership and track record of leading luxury auto brands in Greater China make him the ideal person to lead Genesis Motor China. I'm confident that he can help us to successfully launch the Genesis brand in China, offering desirable products, luxury experience and expanding our footprint to the largest auto market in the world."
Mr. Henne joins Genesis Motor China ahead of market launch, which will be determined following the completion of feasibility studies.
About Genesis
Genesis is a design-focused luxury brand that embodies the philosophy of Athletic Elegance. Based in South Korea, with operations in the United States, Canada, Australia, Russia and the Middle East, Genesis is one of the highest-ranked brands in the automotive industry by respected, third-party experts including Consumer Reports, J.D. Power, and AutoPacific.
For more information, please visit media.genesis.com
CONTACTS
Genesis Media Center

Media Inquiries

South Korea